In these days there is very important to have an exact information about the actual state of the production and about its technical and economical parameters. That's why the systems for data acquisition and evaluation are more and more used. We have experience with the design and implementation of the electronic systems for data acquisition and evaluation - both automatic and semiautomatic (in the case of semiautomatic system the operating staff manually inputs some data, for example kind of scrap, reason of the lost time...). In the semiautomatic systems we often use our Programmable Terminals equipped with specially tailored firmware. The data acquisition systems can be supplemented with identification chip readers.
Our data acquisition systems are mostly equipped with a time-limited autonomous functioning capability, i.e. in the case of connection failure they can save collected data and transmit them later after the connection restores.
The collected data can be displayed directly at the workplace for notifying the staff. For this purpose we use either the LCD screens of various dimensions or LED displays designed and manufactured by our company. Mostly the data are saved in the database for further use. From this database are the views and reports in tabular or graphical form generated and made accessible in the intranet. Selected data can be exported into some commonly used format, for example CSV or XLS.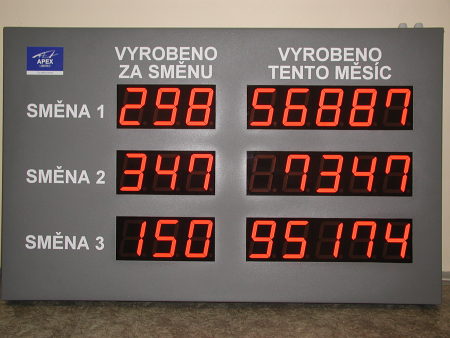 Large scale LED display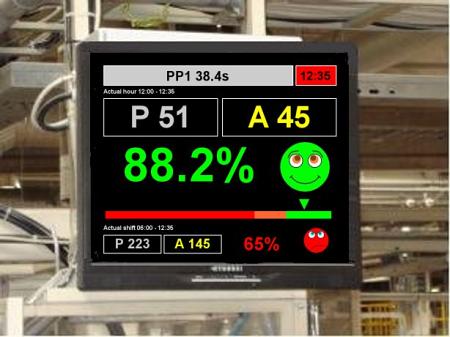 LCD display at the workplace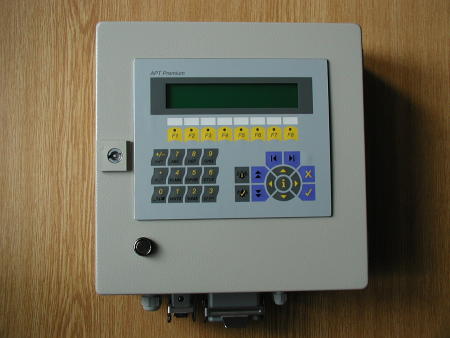 Data acquisition console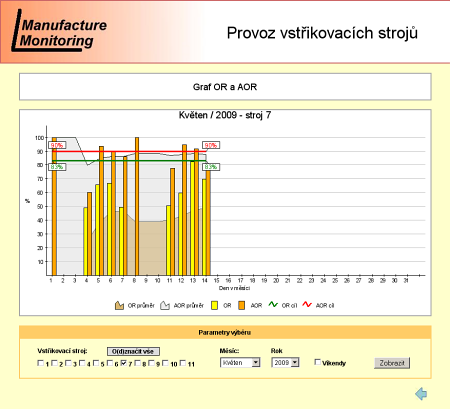 Example of graphical report